ISO/IEC 27001 Lead Auditor Training and Certification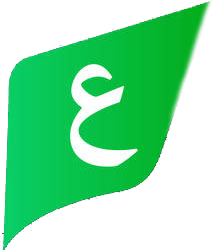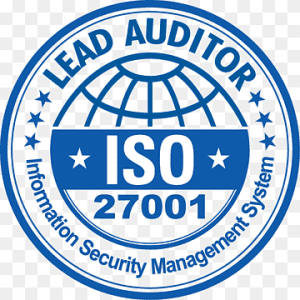 When it comes to ISO 27001 professional certification, the Certified ISO 27001 Lead Auditor is recognized as "best of the best." Get trained online. Take your exams online. Advance your career by getting certified as an expert to perform and lead professional ISO 27001 information security management system audits
• Live Online Training
• Authorized Training Partner
• Certified & Experienced Trainers
• Recorded sessions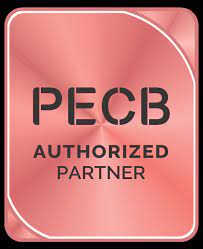 About ISO 27001 (ISMS) Lead Auditor
ISO/IEC 27001 is an Information Security Management System. It is a suite of processes necessary to manage the information security within an organization. Organizations implementing ISMS must establish appropriate security policies, identify risks, and carry risk assessments, implement ISMS performance evaluation, and constantly plan for further improvement.
ISO 27001 Lead Auditor Training and certification course will provide a detailed understanding of audit methodology including interview techniques, auditing risk assessments, ensuring appropriate corrective action and practicing new skill
Why should you attend the ISO 27001 Lead Auditor Certification Training?
During this training course, you will acquire the knowledge and skills to plan and carry out internal and external audits in compliance with ISO 19011 and ISO/IEC 17021-1 certification process.
Based on practical exercises, you will be able to master audit techniques and become competent to manage an audit program, audit team, communication with customers, and conflict resolution.
After acquiring the necessary expertise to perform this audit, you can sit for the exam and apply for a "PECB Certified ISO/IEC 27001 Lead Auditor" credential. By holding a PECB Lead Auditor Certificate, you will demonstrate that you have the capabilities and
competencies to audit organizations based on best practices.
? What is the role of an ISO 27001 Lead Auditor
• Planning audits
• Leading and coordinating audit teams and audit schedules
• Executing internal and third-party ISO audits
• Recommending improvements in policies, procedures, and practices
• Reviewing compliance with company procedures and governmental regulations
• Documenting the audits and preparing audit reports
?How do I become an ISO 27001 Lead Auditor
• Prerequisites – To become an ISO 27001 Lead Auditor, you need to have a prior professional experience of five years, out of which two years must
•be spent working in Information Security Management sector. You also need to have an audit experience of a total of 300 hours.
• Find a certification body – Select a certification body as well as a training provider.
• Go through the training – Attend the training for the ISO 27001 Lead Auditor course that lasts for a total of 5 days and the final exam is held on the fifth day itself. A trainee needs to attend the complete 5-day training course in order to sit for the exam.
• Clear the exam – Pass the exam and receive the certification.
?What is an ISMS
An Information Security Management System (ISMS) is a systematic approach to ensuring that critical risks to information assets are reduced to a level consistent with management's objectives. In essence, it is a comprehensive process for managing information security.
?What is ISO 27001
ISO 27001 is the international standardization of auditable requirements for an information security management system (ISMS).
?Why is ISO 27001 important
ISO 27001 is becoming the international benchmark for effective, secure information management practices that protect organizations and ensure their compliance with data protection, privacy and effective business risk management.
?How much does an ISO 27001 Lead Auditor make per year
The average salary of an ISO Lead Auditor is $63,632 per year, as per a report generated by PayScale. Based on experience, an entry level ISO Lead Auditor can expect to earn an average compensation of $45,000 per year whereas an auditor with a late career experience, having an experience of approximately 20 years can earn an average annual salary of $86,000.
أهداف البرنامج
Course objectives
Upon Completion of this Course, you will accomplish the following
Understand auditing principles associated with ISO 27001
Assess security threats, weaknesses, and vulnerabilities
Plan, execute and report an Information Security Management System audit
Implement all components of ISMS together
Gain expertise in conducting an ISO 27001 audit
Implementing an ISMS with ISO 27001 compliance.
Understanding the concepts, methods, techniques, and standards for managing ISMS effectively.
Understanding the relationship between all components of ISMS including risk control, risk management, and business process compliance in the organization.
Efficiently manage and maintain an ISMS with respect to the international standard of ISO 27001.
Developing the skill and knowledge required to follow best practices in managing organization-level information security.
Improving the dexterity to take decisions and analyze problems with respect to information security management.
PECB principal objectives and activities are

stablishing the minimum requirements necessary to certify professionals

Reviewing and verifying the qualifications of applicants for eligibility to be considered for the certification evaluation
Developing and maintaining reliable, valid, and current certification evaluations
Granting certificates to qualified candidates, maintaining records, and publishing a directory of the holders of valid certificates
Establishing requirements for the periodic renewal of certification and determining compliance with those requirements
Ascertaining that our clients meet ethical standards in their professional practice
Representing its members, where appropriate, in matters of common interest
Promoting the benefits of certification to organizations, employers, public officials, practitioners in related fields, and the public
الفئة المستهدفة
Audience
?Who should do ISO 27001 Lead Auditor Training and certification course
Auditors
Professionals associated with Information Security team
Quality professionals
Project Managers
IT expert advisors
Chief Security Officers (CSOs)
Chief Information Security Officers (CISOs)
Chief Information Officers (CIOs)
البرنامج يشمل
:REGISTRATION FEES INCLUDE
Live online training for 5 days
VAT included
Certification and examination fees are included in the price of the training course
Official courseware: training material containing over 450 pages of information and practical examples will be distributed
An attestation of course completion worth 31 CPD (Continuing Professional Development) credits will be issued to the participants who have attended the training course
If you do not pass the exam,you can retake it within 12 months for free
معلومات عن البرنامج
عدد المقاعد

نوع الحضور

رجال / نساء

لغة التدريب

الإنجليزية

لغة المادة التدريبية

الإنجليزية
:Course Content
Topic One: Introduction to the information security management system (ISMS) and ISO/IEC 27001
Training course objectives and structure*
Standards and regulatory frameworks*
Certification process*
Fundamental concepts and principles of information security*
Information security management system (ISMS)*
Topic Two: Audit principles, preparation, and initiation of an audit
Fundamental audit concepts and principles*
The impact of trends and technology in auditing*
Evidence-based auditing*
Risk-based auditing*
Initiation of the audit process*
Stage 1 audit*
Topic Three: On-site audit activities
Preparing for stage 2 audit*
Stage 2 audit*
Communication during the audit*
Audit procedures*
Creating audit test plans*
Topic Four: Closing the audit
Drafting audit findings and nonconformity reports*
Audit documentation and quality review*
Closing of the audit*
Evaluation of action plans by the auditor*
Beyond the initial audit*
Managing an internal audit program*
Closing of the training course*
:Examination
The "PECB Certified ISO/IEC 27001 Lead Auditor" exam fully meets the requirements of the PECB Examination and Certification Program (ECP). The exam covers the following competency domains
Domain 1: Fundamental principles and concepts of Information Security Management System (ISMS)
Domain 2: Information Security Management System (ISMS)
Domain 3: Fundamental audit concepts and principles
Domain 4: Preparation of an ISO/IEC 27001 audit
Domain 5: Conducting an ISO/IEC 27001 audit
Domain 6: Closing an ISO/IEC 27001 audit
Domain 7: Managing an ISO/IEC 27001 audit program
?How to pass ISO/IEC 27001 Lead Auditor exam
Identifying the departments and units that are crucial to have information security guaranteed will allow organizations to determine the right ISO/IEC 27001 scope for their organization Understanding the scope is the key in establishing the ISMS. Pay close attention to terminology, details, and best practices. On auditing, you need to spot what needs to be in line with standard and what cannot be transcended for further processes
Focus on understanding why does the organization exist and is the ISMS helping organization on its strategic orientation*
Assess whether the organization has ensured that current implementation of ISMS has the possibility to integrate changes that will help on its improvement*
Make sure you give the right suggestion to organization on how to proceed in case of any non-conformity and will that suggestion help them to achieve the organization's outstanding ISMS implementation
Make sure you have necessary information about the organization-
البرامج ذات الصلة
27/05/2023
ترقبونا
ترقبونا
10/01/2023
ترقبونا
قاعات معهد دار اليوم للتدريب
16/11/2022
ساعة واحدة
ترقبونا
09/11/2022
ساعة واحدة
Zoom